Where to view the adoptables:
Petfinder Adopt-A-Pet Apply Online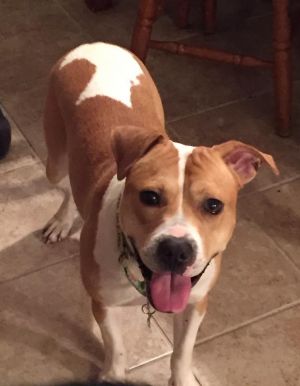 Pit Bull Terrier
Up-to-date with routine shots
Spayed/Neutered
Hi everyone! My name is SUNNY! My Foster mom says my name fits me to a T. You see, I came from a pretty bad place, but in true pittie form, I'm resilient and try not to think about those days at all! I'm a happy, wiggly girl who's becoming braver by the day, and I simply love living in a house where it's warm and dry, instead of outside on a chain. In fact, snuggling at night with my foster mom and canine foster brother is the ABSOLUTE BEST thing in the whole wide world. I'm even getting more comfortable with cats and little kids! I've come a long way in terms of confidence, so the people here at Jasmine's House think I might do OK in a quiet home without another dog if the person is home a lot. A fenced-in backyard is a must though -- I'm still a little tentative on my walks and having to potty on a leash each time would be stressful for me. What do you think? Could the final leg of my journey to finding my forever family be with you? Love, Adoptable Sunny
Young, Female, Medium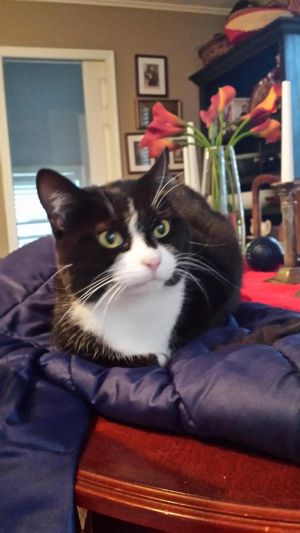 Tuxedo
Up-to-date with routine shots
Spayed/Neutered
I'm Ti Ti! I'm a super sweet tuxedo kitty who does well with dogs, other cats, and all people. The only catch with me is that I must be an indoor only kitty! Fostermom says I'm just not too savvy. In my previous home, I got out once to hang out in the fenced back yard, and got scared and stuck and it took me hours to find my way back in. I'm up to date on all my shots and got a clean bill of health from the vet in January 2016.
Adult, Female, Medium